No. 41 Hempseed and Rosehip Oil Organic Facial Serum - Anti-Aging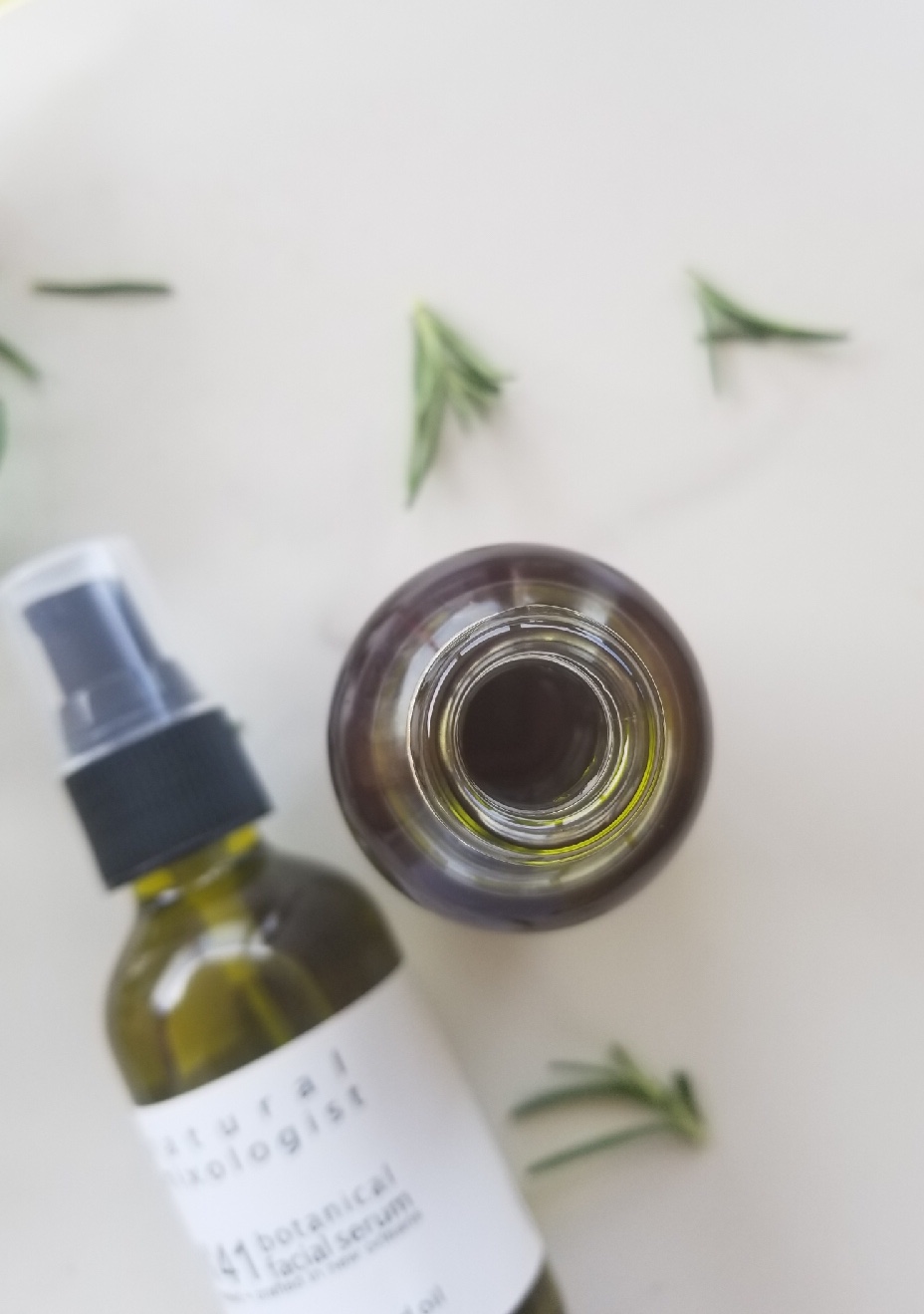 No. 41 Hempseed and Rosehip Oil Organic Facial Serum - Anti-Aging
Our hempseed facial serum is inspired by traditional herbalism, it is thoughtfully crafted with the healing power of botanicals and hempseed oil. This facial oil delivers nutrition on a cellular level, while deeply moisturizing and replenishing the skin.
It contains carefully selected ingredients which help to improve skin elasticity, stimulate new cell growth, and soften scars and wrinkles. If you want to age beautifully, this is the serum for you. We use organic hemp seed oil that strikes the perfect balance of Omega-6 to Omega-3 fats, making it highly bioavailable. Packed with essential fatty acids that the body cannot produce on its own, this hempseed serum assist with skin repair while decreasing signs of skin aging.
This is a 2oz. serum bottle
Key Ingredients
+Hemp Seed Oil - is a photo-nutrient rich oil and is rich in polyunsaturated fatty acids. It contains about 60% linoleic acid, a special nutrient that helps regulate sebum production as well as its quality. Sebum is supposed to lubricate the skin without clogging pores, but when our diets lack enough linoleic acid it can become sticky and easily hardens in the pores. This hardened sebum then becomes a blackhead, whitehead, or acne lesion.
+Evening Primrose Oil - is one of the most valuable oils in skin care. It is very rich in GLA (gamma-linolenic acid) which increases the body's resistance and is anti-inflammatory. Regulates the functioning of oil glands, so it can help dry, combination or oily skin regulate itself and become normal. It also increases skins elasticity to help fight wrinkles.
+Rose Hip Oil - is a natural retinol and rich in essential fatty acids, particularly Linoleic acid.
+Carrot Seed Oil - is rich in nourishing vitamins, minerals and powerful antioxidants such as carotenoids that protect the skin from sun damage and delay signs of aging. This amazing essential oil is great for aging skin as it contains antioxidant properties that defend the skin from free radicals and also provide a rejuvenating effect that will improve the tone and the appearance of aging skin.
Contains organic and plant-based oils which are naturally full of skin nurturing components such as polyunsaturated fatty acids, tocopherols and essential amino acids that are extremely effective at fading hyperpigmentation, healing acne and improving the integrity, hydration and elasticity of the skin.
Organic. Free of preservatives, synthetic fragrances, artificial colors, parabens, and sulfates.
Ritual for Nourshing: Take the time to massage 4-5 drops into clean damp skin morning and night.
ingredients: unrefined hemp seed oil*, watermelon seed oil, pomegranate seed oil, sweet almond oil*, evening primrose oil*, rosehip oil*, essential oils of neroli*, carrot seed* and rosemary*
*organic